Did Banco Santander Just Endorsed Bitcoin Lightning Network?
As Bitcoin's mainstream acceptance rises, financial institutions are reevaluating their stance on crypto. A prime example of this is Banco Santander. The leading Spanish bank recently appeared to endorse the Bitcoin Lightning Network.
The bank's apparent approval of this innovative protocol is a significant measure of how traditional financial entities are embracing the transformative potential of blockchain technology.
Banco Santander Endorses Bitcoin Lightning Network
A growing chorus of financial institutions, e-commerce giants, and even countries are hailing the Bitcoin Lightning Network. It represents a breakthrough solution to Bitcoin's scalability problem.
Notably, the network is capable of handling millions of transactions per second. This makes it a superior alternative to traditional systems like VISA that max out at 20,000 transactions per second.
Banco Santander's recognition of the Lightning Network points to a broader trend: the conventional financial system is steadily acknowledging the potential of decentralized systems.
The blog post accompanying Santander's tweet underscored the network's distinct advantages. Especially, Lightning Network high-speed transactions, low fees, and unmatched scalability – a trifecta that could revolutionize the micropayment landscape.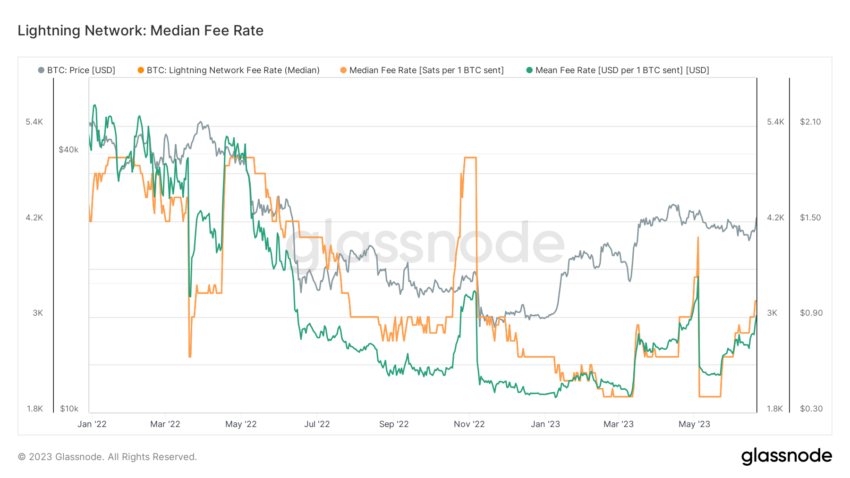 The Lightning Network operates by allowing off-chain transactions, bypassing the congestion and high costs of the Bitcoin blockchain. Payment channels created between parties facilitate this process. The ultimate balance, once a channel closes, is then recorded on the blockchain.
This innovative mechanism promises to make micropayments more viable and efficient, opening up a plethora of real-world applications.
Bitcoin Lightning Network Hits Mainstream Adoption
Several companies are at the vanguard of this movement, from startups like Blockstream and Lightning Labs to traditional businesses like Shopify and McDonald's.
Shopify, for instance, has allied with Strike to receive payments in Bitcoin via the Lightning Network, aiming to reduce fees and streamline international transfers. Meanwhile, multinational giants Walmart and McDonald's now accept Bitcoin through the Lightning Network, furthering the mainstream adoption of cryptos.
On a national scale, El Salvador has embraced the Lightning Network for remittances. Subsequently, contributing to the country's decision to adopt Bitcoin as legal tender. This move showcases the network's potential in disrupting traditional financial systems and curbing costs associated with international transfers.
Still, the Lightning Network is not without its challenges. Its current state requires users to be active and connected to a payment channel to make transactions. This is a protocol still under constant development, with certain limitations related to transaction liquidity and security.
While Banco Santander's tweet is not a direct endorsement, it signals a significant shift in financial circles towards recognizing the promise of blockchain-based solutions like the Lightning Network. The network's scalability and cost-effectiveness could have a transformative effect on how to conduct financial transactions, from everyday purchases to cross-border remittances.
Disclaimer
In adherence to the Trust Project guidelines, BeInCrypto is committed to unbiased, transparent reporting. This news article aims to provide accurate, timely information. However, readers are advised to verify facts independently and consult with a professional before making any decisions based on this content.