Crypto Market's Biggest Degen Sells Altcoins for Bitcoin
In a shocking turn of events, renowned crypto enthusiast Ran Neuner, once a die-hard altcoin maximalist, recently revealed on a podcast that he's liquidating his altcoin holdings in favor of Bitcoin.
Neuner's change of heart results from a profound realization about the potential narrative of the next bull market.
Bitcoin: The Future's Gold
Neuner believes that due to impending governmental blunders, ranging from economic collapses to escalating geopolitical tensions, investors will flock to secure assets.
"I think that governments are going to do crazy things. And I think when governments are going to want to do crazy things, I think that people are going to flock to gold," Neuner explained.
Gold, traditionally the preferred safe haven during turbulence, has seen significant appreciation recently. The rising gold prices, Neuner believes, indicate that investors are bracing themselves for possible governmental missteps.
However, Neuner also foresees a "ragged moment" for gold—a point when Bitcoin will surpass it as a preferred safe haven. Gold, despite its longstanding status, is not verifiable on-chain.
Central banks may claim to have a certain amount of gold, but without on-chain verification, this cannot be proven conclusively.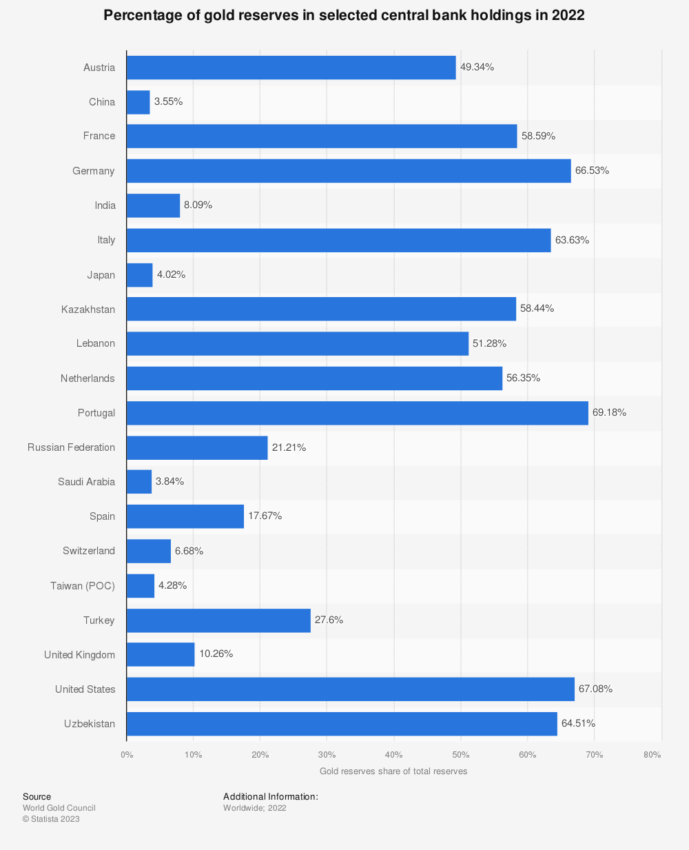 Neuner theorized, "somewhere, a government or a central bank will do something stupid around gold…. People are going to flock to Bitcoin." This significant shift in investor behavior could be an instrumental moment for Bitcoin.
Bitcoin's Evolution: A New Investment Frontier
Not only is Bitcoin an impending safe haven, but its recent evolution also excites Neuner. He pointed out the launch of Ordinals, giving Bitcoin increased functionality similar to Ethereum.
"Bitcoin has pivoted from being a store of value only to being a competitor to Ethereum," he enthused.
Indeed, the ability to issue tokens on Bitcoin, run smart contracts, and the introduction of a Bitcoin virtual machine have significantly changed the crypto landscape. Even Michael Saylor, the former CEO of MicroStrategy, has declared the emergence of BRC-20 tokens "bullish."
Neuner's excitement, however, does not end with Bitcoin's technical advancements. His decision to sell his altcoins stems from his belief that investing in Bitcoin and the infrastructure being built around it offers a better prospect than small altcoins.
"We have really, really, really gone into a new era now on Bitcoin… Would I rather be investing in small altcoins somewhere else? Or would I rather be investing on amazing infrastructure being built on the Bitcoin ecosystem?" he asked rhetorically.
When to Sell Altcoins to Prepare for a Bitcoin-Dominated Future
Although excited, Neuner also foresees challenges ahead, particularly around Bitcoin's scaling abilities. Nonetheless, he believes investors must prepare for this impending revolution by accumulating "dry powder" or investable cash.
Neuner warned that waiting might mean seeing other token prices drop while Bitcoin and its tokens skyrocket. His advice? Get into Bitcoin and its burgeoning ecosystem now.
This sudden shift in perspective from a dedicated altcoin enthusiast underscores the rapidly changing dynamics in the crypto market. As Bitcoin evolves, it could dominate the next bull market narrative. Still, only time will tell.
Disclaimer
In adherence to the Trust Project guidelines, BeInCrypto is committed to unbiased, transparent reporting. This news article aims to provide accurate, timely information. However, readers are advised to verify facts independently and consult with a professional before making any decisions based on this content.