Ronaldinho in 'Crypto Scam' Hearing No-show
The Brazilian football (soccer) icon Ronaldinho has failed to show at a parliamentary hearing on crypto pyramids, and could face jail time if he refuses to attend another hearing later this month.
Per Sport.es and Livecoins, the Brazilian Chamber of Deputies' Financial Pyramids Committee had summoned the former Barcelona star and Brazilian nation team player on Thursday August 24.
But Ronaldinho failed to appear at the hearing, drawing the ire of the lawmakers who issued him with a summons.
The commission's president Aureo Ribeiro MP responded by stating that if Ronaldinho fails to attend another hearing, he would ask a court to issue a special warrant that would allow police officers to "forcefully" bring the former football start to the chamber.
MPs want to speak to Ronaldinho about his alleged involvement in the companies companies 18kRonaldinho and LBLV.
In particular, lawmakers want to know exactly what the ex-Brazil international has to do with 18kRonaldinho.
They believe the company lured investors to use an alleged scam platform.
The platform operators invited crypto holders to invest a minimum of $30 worth of crypto, and promised them gains of 2% or more per day on their stakes.
Lawmakers believe that the firm was originally a "watch and jewellery trader," and think that Ronaldinho's role may have been "ambassadorial."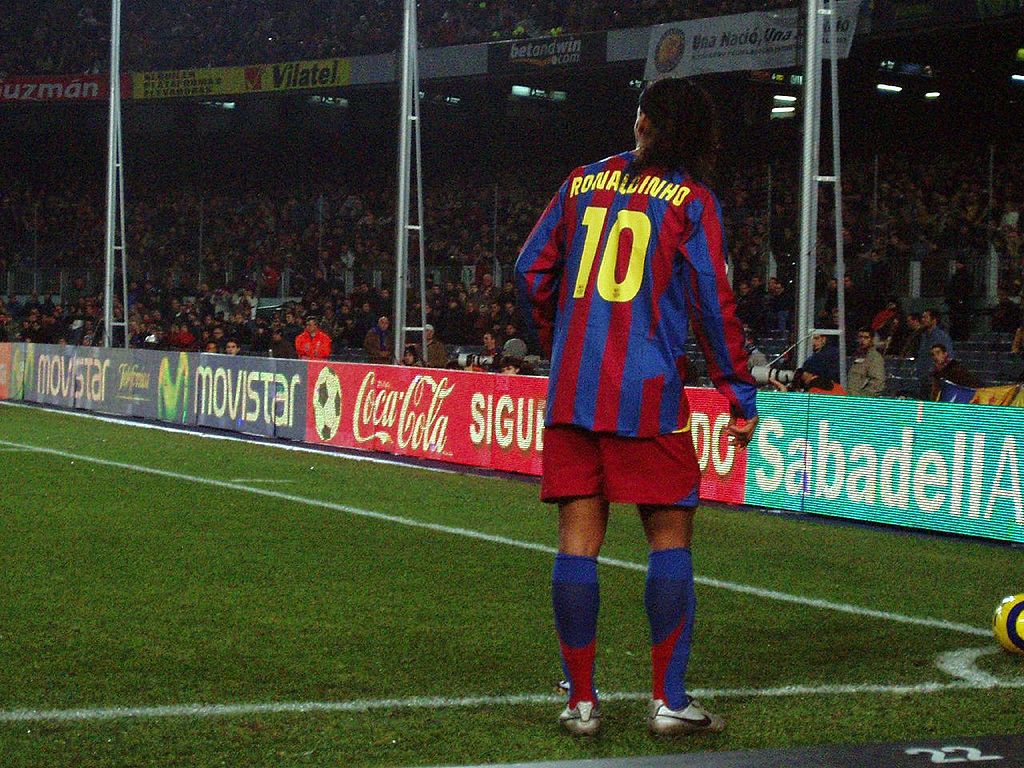 But lawmakers want to know if the football star gave the company permission to use his name, as well as his image in advertising materials.
Ronaldinho's 'Crypto Scam' Hearing No-show: Why Was Football Star Summoned?
Ronaldinho's brother, Roberto de Assis Moreira, attended the hearing and reportedly "spoke a little to the MPs about the two companies."
The star's sibling told the lawmakers that Ronaldinho has been collaborating with the investigations into the two companies, and that he had "already provided clarification" to the nation's Public Ministry.
But this did not seem to appease the MPs, who insisted they wanted Ronaldinho to attend a committee hearing and make a "statement" in person.
Lawmakers were alerted by a complaint lodged against 18kRonaldinho by disgruntled investors.
The investors have launched a civil lawsuit against the company, claiming they have collectively been left some $61 million out of pocket.
Ronaldinho's lawyers have countered that the ex-footballer was also a "victim," and that he had never given the company permission to use his name or image.
The ex-Barcelona star last year launched a cryptoasset named RON, in conjunction with the crypto firm P00LS.
Brazilian footballers have had mixed results when turning their hand to crypto in recent years.
Last year, a number of unnamed pros were thought to have invested money and coins in a $769 million "crypto pyramid."
And earlier this year, two pros began legal proceedings after investing in an alleged "crypto scam," reportedly on the advice of a company run by a third player.